... A piece for music lovers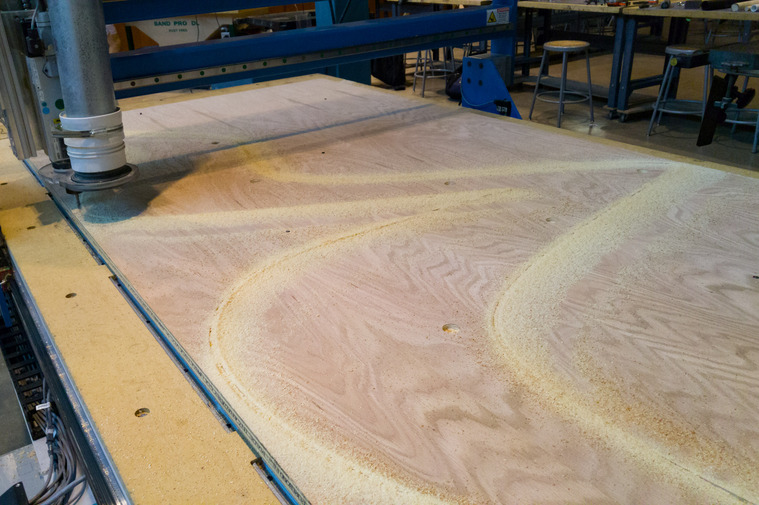 WHAT
A bench in the shape of a quarter rest laid on its side. The shape was altered for ergonomics. It was originally intended to be displayed in the Bienen School of Music.
WHY
To manufacture an artistic furniture piece designed by SueSan Chen.
WHO
Team of 2 - 4 Manufacturing & Design interns
WHEN
Summer 2019
A MUSICAL PROCESS
SueSan Chen conceived of the idea as an undergraduate and developed it as a graduate at Northwestern University.
The original design intended for the bench to have solid wood surfaces mimicking the organic design of musical instruments. This design proved too heavy and difficult to manufacture.
My team and I went through several iterations on the design. We initially intended to weave the seating area, making the bench lighter while maintaining a musical theme by having the woven cords represent strings on an instrument.
Materials used for initial mockups:
Scrap wood

Danish cord

Kevlar cord

Seagrass rope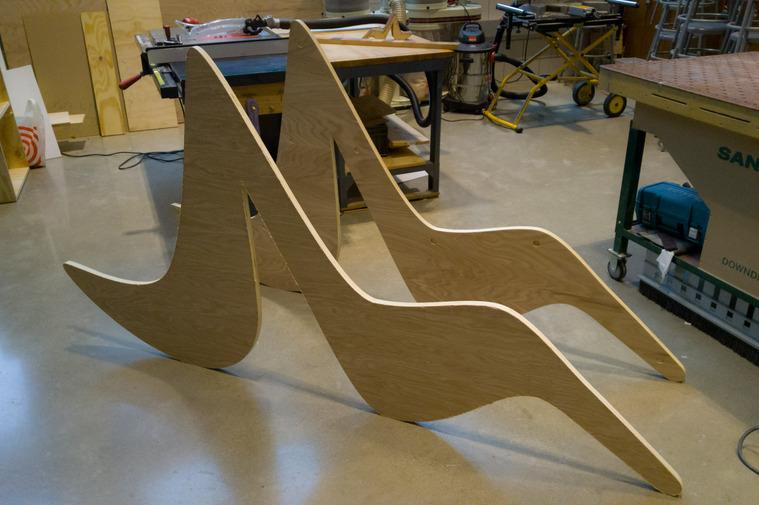 TESTING WEAVES & MATERIALS
I researched different weaving patterns and came across the Danish weave - a robust and classy style of weaving.

I prepared several weaving frames and miniature versions of Rest by laser-cutting scrap wood. One of my teammates showed the rest of us how to weave.
The materials we tested were Danish cord, Kevlar cord, and Seagrass rope. We applied the Danish weave on a miniature version of Rest using polyester threads (shown below).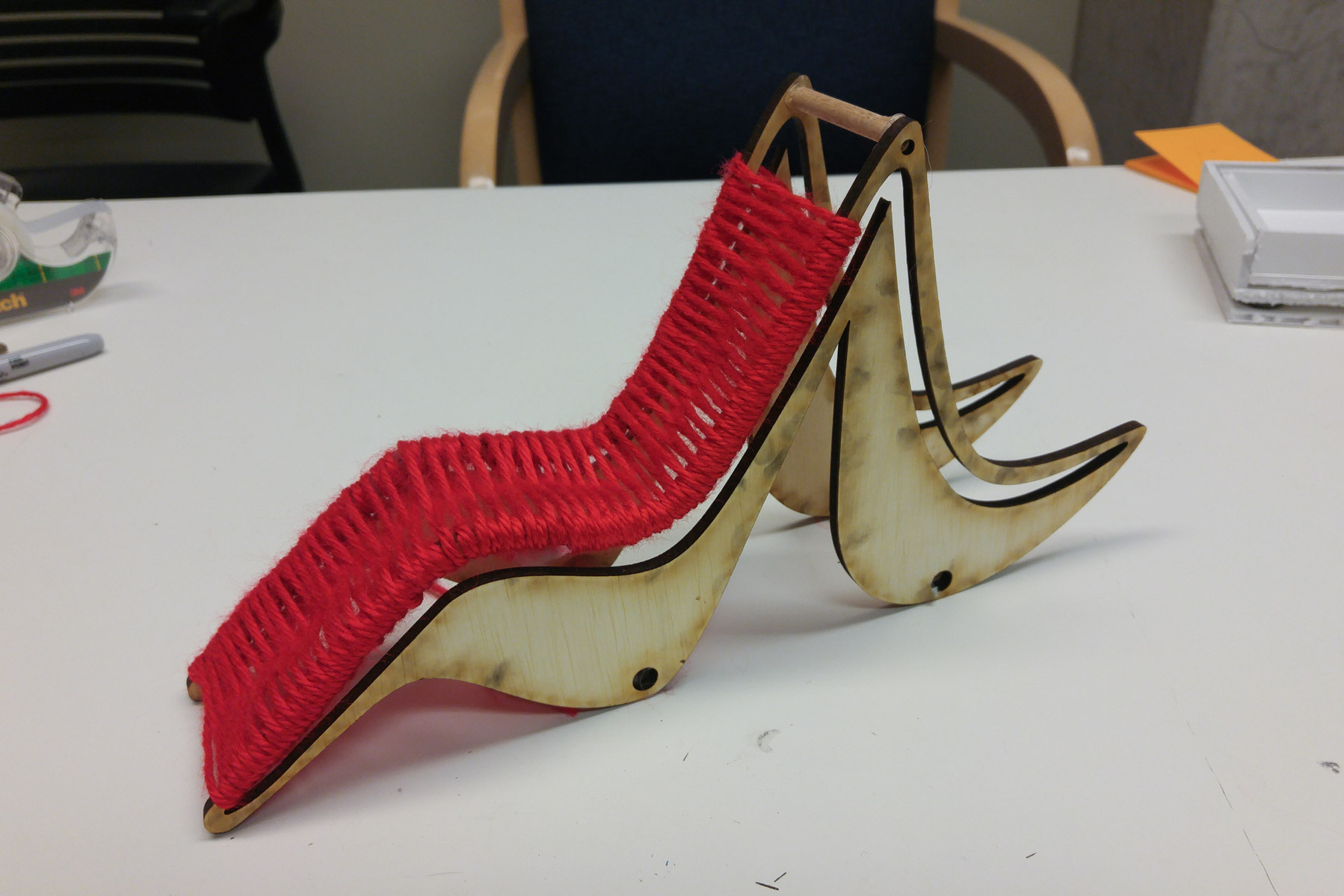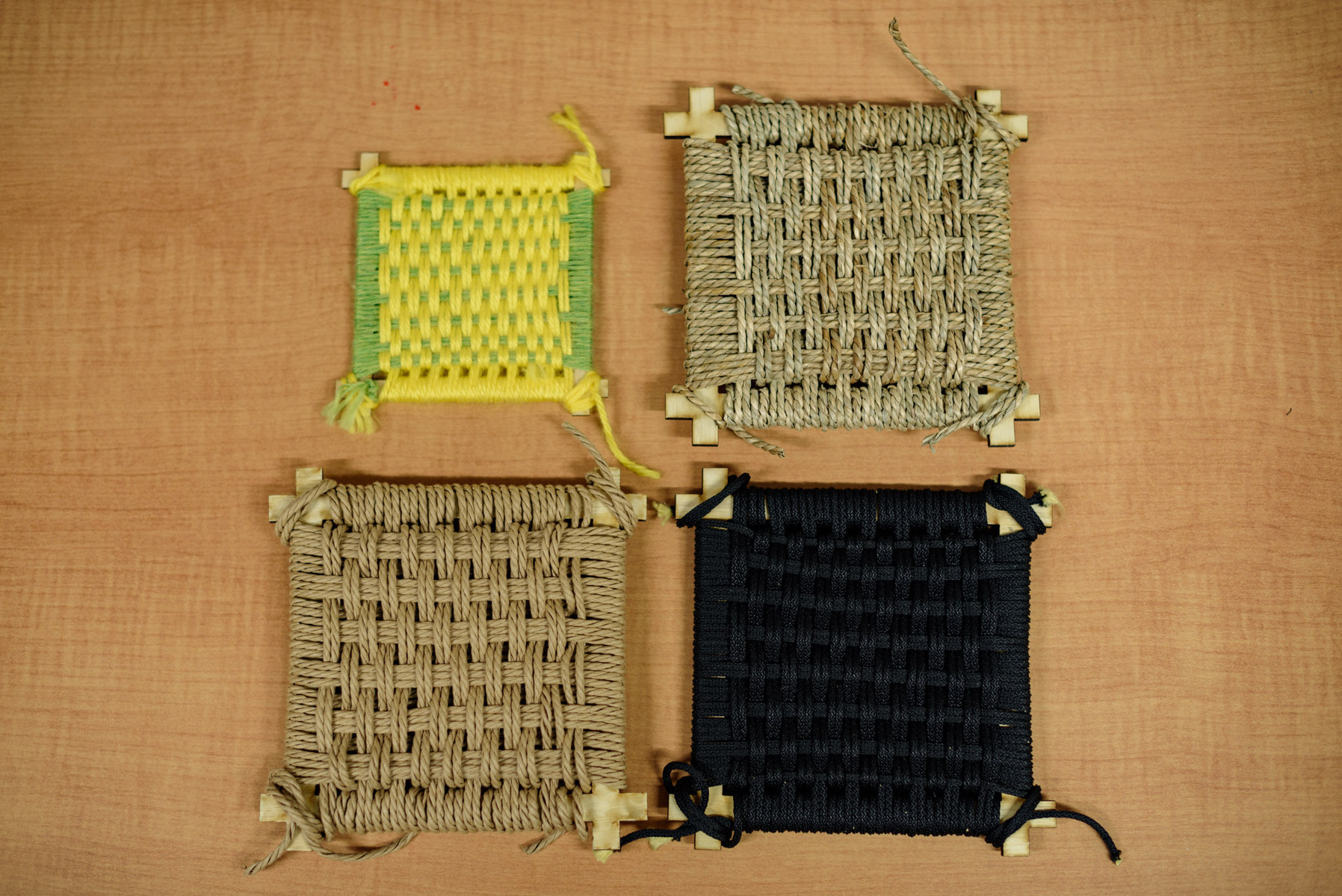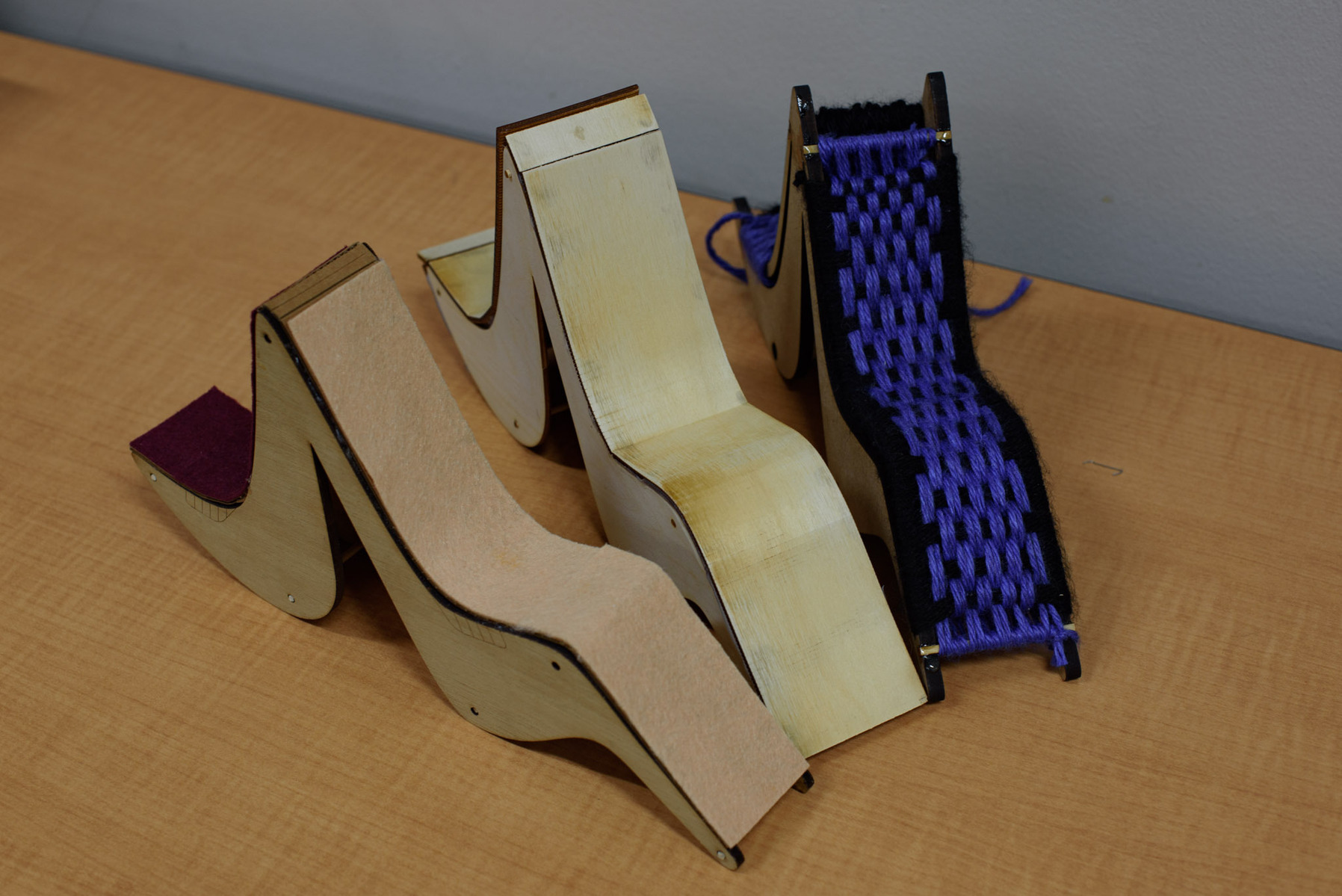 AIMING FOR MECHANICAL RELIABILITY
The paths we had to create for the cords introduced multiple failure modes. Areas of high curvature carried the greatest risk of flexing and breaking.
This took us back to the idea of manufacturing the seating area out of wood. However, we needed the bench to be light enough to lift.
Tambour wood came up in my research for alternatives, and I built mockups of different tambour patterns (shown left) to communicate the idea and present a variety of aesthetics.
Feedback from university faculty and local experts led us to follow through with the tambour idea (specifically the middle one).

The tambour allows us to build a robust frame and seating area while minimizing the weight of the furniture piece.
Materials for final product:
4' x 8' Red Oak panels (x2)

1" x 6" nominal Red Oak boards (2' long, x42)

0.5" d. thread steel pipes (x3) + flanges (x6)

1" d. Red Oak dowels (x8)

This project came to a halt after the COVID-19 breakout.